In the small village of Långed, surrounded by forest just outside of Umeå, where Cecilia has her roots, we decided to build our shop and studios with our own hands. We both felt that it was a natural step to move from Copenhagen to Långed to get closer to nature and truly experience the seasons, with hops and white roses sparkling in the garden during summer and the snow covering the roofs as a thick blanket in winter.
In our home-built shop, you will find our ceramic and wood products, as well as our unique Limited Edition products.
The shop is wall to wall with our studios, and you have the opportunity to peek into each workshop through glass windows to get a glimpse of how different objects are created.
Because of Covid19 we will unfortunately not have our studios in Långed open for visitors.
If something new develops we will immediately update this information here.
Stay safe friends and hopefully sooner than later we will greet you back to Långed.
Best wishes
John and Cecilia
Långed 25
914 90 Nordmaling
Sweden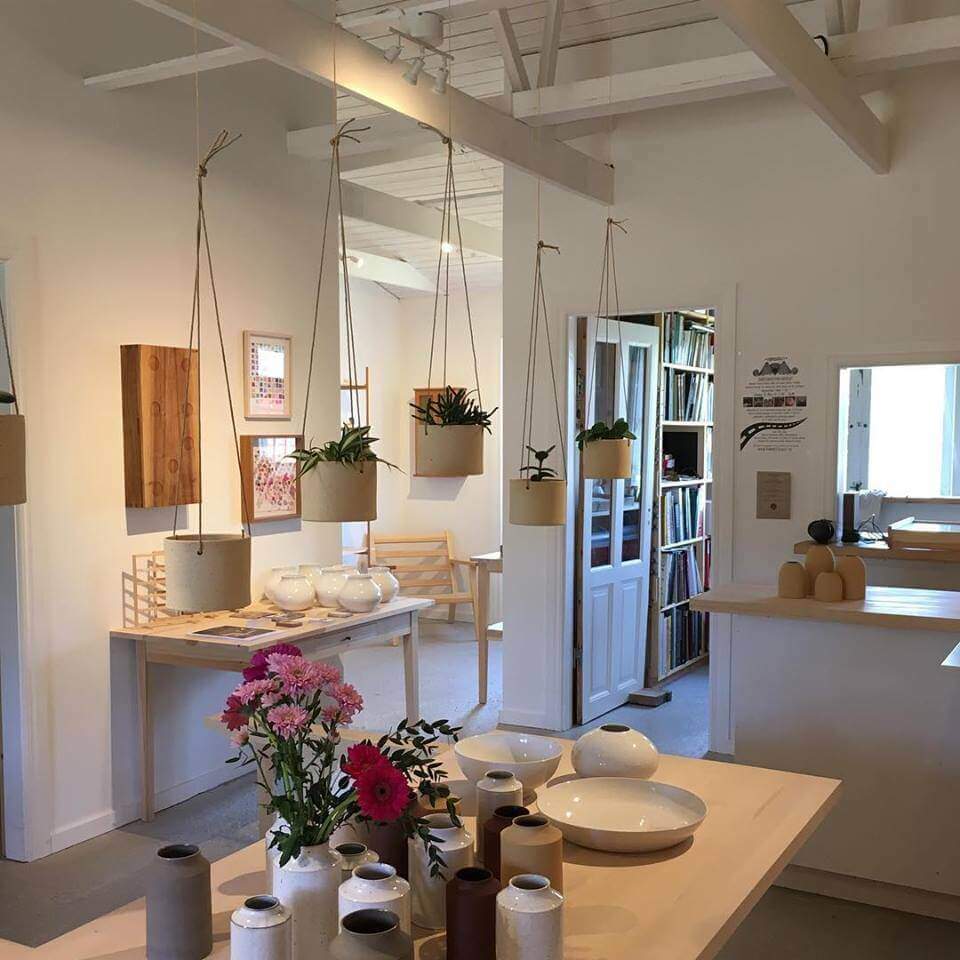 You'll find handmade products made from ceramic and wood in the shop
We have two studios: pottery and carpentry workshops.
Lamps from the streets of Copenhagen hangs from the ceiling, a reminder of John's hometown Humlebæk where his interest in carpentry began. Humlebæk also happens to be the residence of the Louisiana Museum of Modern Art, which is a great shared source of inspiration for both of us.
In the wood-scented carpentry workshop, the production of furniture and other objects takes place. In the pottery workshop, we throw and glaze stoneware and porcelain by hand.
It is also here, among John's traditional carpentry tools and Cecilia's dip tongs and swivels, that we together create our classic Scandinavian creations. Although the process of creation differs for both crafts, we work closely together from idea to final product, and it is our shared love for the natural materials that enable our unique combination of wood and ceramics.