Shop, showroom and workshops
In the middle between the workshops is our shop and showroom. We have a lot of ceramics and functional ware in wood on the shelves for sale. The room also serves as a showroom where we exhibit unique crafts and furniture. From the store, you look right into our workshops.
We open the store by appointment call +46703811859
"When we work with a detail on a prototype, we almost always think at the same time, that now it's good"
We are part of Formstråket, on Sunday the 19th and Sunday the 26th of September it's time for autumn Formstråk. We are then open 11-16, for more info about Formstråket and what happens on 19 and 26 september ! see the link below.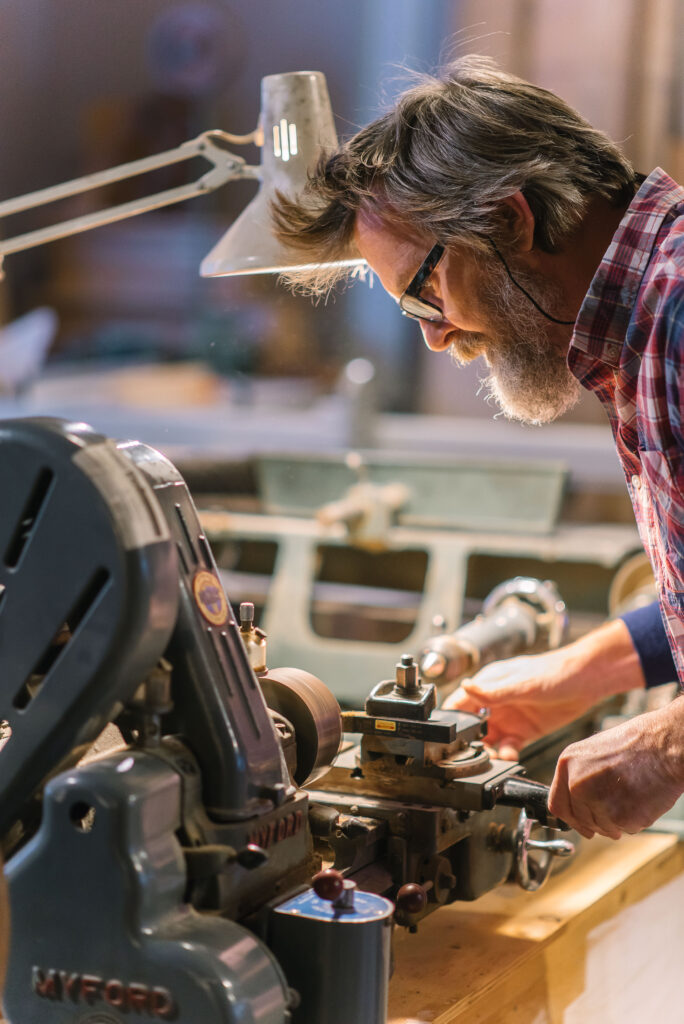 The ceramics workshop and furniture workshop are where we thrive best. We design all our products together. Brainstorm new ideas, make prototypes and work out finished functional ware and furniture.
We always talk a lot about shapes and dimensions, the different clays and types of wood, and how we can put together products that feel right.
It is a process that sometimes pays for itself and sometimes requires a lot of work and thought. We have decorated the workshops exactly as we want them and we love working there.
We document most things on Instagram, so feel free to follow us there if you want to see more and stay updated when we release new products.